April 28th, 2018
I'm not sure I'll get away with this I thought to myself as I went to get the knife. I had been planning this for weeks.

I knew that, if I could just get the parts through customs without any suspicion, then I could get away with it. I knew they didn't check all baggage.
April 28th, 2018
All the little kiddies were playing around the brook. Lovely day for it with the weather hot and calm after colder days. It would storm soon thought the old timer as he looked up at the grey skies a few miles off. He watched the kids splishing and a splashing from his vantage point on a seat shaped rock in the shade. Seat shaped after years of him sitting here watching, every year….waiting. Another year, another anniversary.
April 9th, 2018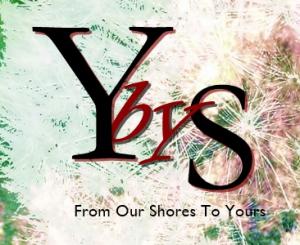 I am going to start this post with a huge sigh. For the first time it will not be shared to FB unless someone else does it for me. I cannot do it as my account was closed a whole day ago. I hasten to say that I did not delete it due to the security and privacy fiasco. I do not think I was too surprised when all that came out into the open. No, I have removed myself from temptation (as the saying goes). I mean, I was addicted (am addicted). Yes, my name is Isabella and I am an addict.

CLICK WEBLINK TO READ MORE
June 8th, 2015
I received my first tote bag this morning. As I'm going to sell them I wanted to check the quality before really advertising them.

The first thing I look for in a bag is the material. I need something quite sturdy and normally go for canvas which this isn't. However it is 100% polyester and, upon inspection, seems very strong. Time will tell on that but on first look and feel, not bad at all. Talking about feel, it is not a soft material really and a little stiffer and coarser than I was expecting but not unlike the canvas I normally go for so definitely something I can live with.

The bag has about 3" of depth (the bottom width) and mine is 18" tall, which is normally plenty for what you would carry in this kind of bag. School books, some groceries, or even a small picnic ( my normal use for this type of bag) will go well in here.

The stitching is complete and finished well and the handles are double stitched and very strong, albeit a little shorter than I had envisaged. Plenty of room there to pop over my shoulder but I'm one of those who likes putting it all the way over my head onto the other side, for safety and ease of carrying. I cannot do that with this bag.

The interior is black.




Now, very importantly, the artwork.

Almost faultless and the only fault is not a fault at all but a fact of printing onto the polyester......the colours. Very, very slightly lighter but hey, that's a minor issue and not a printing error and it looks very cool on both sides of the bag.

All in all I'm Extremely happy with the bag and have no qualms in advertising it to all.


May 27th, 2015
Miniatures with easel stand – £35
Small – £100
6″ to 12″ – £235
12″ to 18″ – £490
18″ to 24″ – £550
24″ to 36″ – £645
36″ and higher, price on request
30% non refundable deposit on all orders
All prices are for one pet in the painting
+£75 per extra pet
Default Backgrounds plain. If detailed background needed +£130
All work is painted on box canvas and ready to hang. Please order framed if you wish a frame instead.
Price dependent on size and type of frame needed
——————–
Example orders
Painting of chihuahua 20″ framed
Painting 550
Frame 188 (example)
TOTAL £738
DEPOSIT £353
Painting of two Beagles, with detailed background, boxed canvas 18″
Painting 490
Extra pet 75
Background 130
TOTAL £695
DEPOSIT £208.50
————————
DRAWINGS
A5 (5.83″ Χ 8.27″) – 75
A4 (8.27″ Χ 11.7″)- 150
A3 (11.7″ Χ 16.5″) – 250
Frames as above
TESTIMONIALS
Coming Soon…….
I'm an oil painter and photographer, who also makes time to paint with words through my short stories and published poetry. Seascapes and animals are the primary focus of my oil paintings; however, as you can see in this portfolio, a variety of intriguing subjects and styles are likely to spark my creativity.
My art has shown at the World Art Exhibition in Orange County, California, and my commissioned paintings are part of private collections in America, Australia, and the United Kingdom.
When away from my easel, I'm the Founder and Chief Editor of the successful 1stAngel Arts Magazine, and the Community Manager at FineArtAmerica.com.
I live in Manchester, England, and am happily sharing my life with a mental budgie, two Alsatian puppies, and a long-suffering, sculptor-boyfriend . . . not necessarily in that order. :)
I hope you enjoy browsing through my portfolio; one of these fine art prints might be just right for your living or working space. If you have any questions about my artwork, please feel free to contact me, using the various links on this page. Thanks for visiting!
You can choose from one of 230 frames and 100 mats which can be used to create museum-quality masterpieces from any of my prints.
Thanks go for the social icons to Abbas Malek Hosseini - http://absdostan.deviantart.com