April 4th, 2015
(an unusual tale by me)


Julia sat in the park on the same bench every day. She liked to come here and watch people walking through, or having their outside lunch, to take her mind of her own loneliness. She knew some of them now. The young girl with the rosy face who blushed every time a lad smiled at her. The old man who brought a bag of crumbs for the birds and who would sit talking to them, and any one who passed, until the bag was empty, when he would pull himself back up to painfully hobble home again......................PLEASE CLICK BELOW TO READ MORE

The Gardener – A Short Story by Abbie Shores
February 27th, 2015
Mr Darcy is an 11 month old GSD pup.

When Mr Darcy came into my life, along with his sister, Hannah, he changed it. The two puppies completely took over the home, destroyed the garden with playing ad became firm favourites among all the neighbours, even visiting an elderly couple three days out of every seven to brighten their week.

When just 8 months old, Hannah slashed her main artery whilst running through a shallow stream. She nearly died and was under the vet for over a month. Almost a week after she got the all clear, Mr Darcy also slashed his paw, this time in fields near us. This was not as bad as Hannah's but an infection he caught from the cut would not clear and he had to have two operations.

On Monday we found lumps on his back and he went straight to the vets. I was positive they were just cysts or similar and was not really worried when he had a biopsy on this Wednesday. However, when the results came today it was to tell me he has cancerous growths and needs treatment.

I am not on a high wage. I have just spent out a lot of money on Hannah, then Mr Darcy's paw and now my poor little man needs a lot of treatment to kill this disease.

I am hoping that someone out there can help me, even if it is just £5. ANYTHING that anyone can give to help us fight this will be most appreciated.

He has his first operation on Thursday 5 March 2015 at RT Jones Veterinary Surgery.

You can catch up with him, his sister, and his progress on Facebook by searching for 'Hannah and Darcy'

To help us, please copy and paste this website link http://gofundme.com/mrdarcy
November 21st, 2014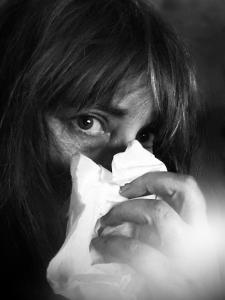 Depression is insipid. He creeps in, until you suddenly notice him hiding behind a curtain, staring out at you with a scythe in his hand.

You smile and chat about the inconsequentials while feeling the blade whisper upon your neck.

He travels with you as you go about your day to day life, strumming his fingers on your spine as you bend to kiss the baby, or he whispers in your ear as you wash the plates.

He lies to you in your sleep, telling you stories of doom, and hate, and all the things that can bring your insecurities to the fore.

Depression sits on the beach with You and tells you the sea is beautiful further out.

He pushes you towards the open windows and shows you the view of law breakers and wars and He places a grey veil over your eyes which hides the beauty of the world.

He hides the solutions to your problems in full view. He makes sure you trip over all obstacles, even the tiniest, so the journey seems longer and harder.

Depression is my constant companion and we talk often of the past and future. He travels my life journey with me but I know him now. I shake his hand and clean his blade and tell him things I would not tell others. It lessens his hold. He cannot hide behind a curtain as I made him solid and gave him a name. I have the power.
November 21st, 2014
Hearing a noise she froze, listening, alert. She must not be found here. The boy startled her anew as his nose pressed against the window suddenly, squeaking against the cold pane.

She needed him to open the window, to climb out over the ledge to her so she could play with him but he just sat on the end of his bed, nose pressed against the glass, squinting out into the night. She sighed.

Obviously hearing a noise from beyond the bedroom door he turned his head and listened intently, then a muffled 'Yes Daddy' as he slid off the bed and toddled towards the bedroom door.

She sat in the tree, head slightly on one side as she wondered if he was coming back.

Time passes slowly when you are sitting in the arm of giant branches just waiting for someone or something but after a little while, the boy returned to the room and jumped back under his duvet, sitting cross legged with a sandwich grasped tightly between chubby fingers.

She softly tapped on the window. She was hungry too.

The boy remembered she was there and scooted to the window again and slid back the bolt. She sat eagerly waiting for him to join her.

Tommy closed the window again. It had been a bit of trouble persuading her to come inside but the promise of sandwich had done it. He scrunched back down in his bed, pulling the duvet up and over his head, creating a tent under which lay the tabby cat, licking her paws clean of peanut butter spread. It was much warmer in here.
July 20th, 2014
Ago
©Isabella Shores


Years ago, when I was a young girl, I flew.

I stood on tippy toe and stretched my arms out wide... Thought of a sparrow and felt the feathers grow along my bare arms, my shoulders, my fingers and heard the rustle as the wind whispered through the new plumes.

I stood on tippy toe and listened to a thrush as it watched me from its lofty perch, daring me to join him on his crackly old limb of the tree.

My new feathers glistened, like a baby chick emerging from its egg. I laughed and the sound surprised me, as it was not mine....

A squirrel peaked from behind a leaf, chattering in annoyance at my noise.

I stood on tippy toe and flapped my arms gently, feeling a breeze slightly lift me.

Heart racing with excitement, I stepped forward, and slowly felt my feet leave the earth.

Arms held high to the side gently moving up and down I glided along the ground, scared a little to aim higher.

The squirrel disappeared from view as I passed, still chattering loudly from his seat.

The thrush took off in alarm and I tried to follow, but did not want to fall, so never strayed more than a foot higher than the grass beneath my feet.

Soft pink appeared in the sky with candyfloss clouds gently chasing each other in front of me, not letting me catch them.

A starling hovered for a minute in front of my face and then darted away, afraid of the strange girl in his space.

I traveled along for a good while in this fashion. Close enough to mother earth not to hurt if I fell, but then I realised I was missing it all. I needed to fly higher... To soar above the clouds. To look down and see my planet. To be one with the birds and sky...

I wanted to be free.

Flapping my arms in time to my heart beat I started to rise... The branches of trees tickled my toes as they passed beneath me and I giggled, so happy that I was leaving home. I decided to try and fly to the moon, if I could.

Suddenly the feathers on my arms vanished and I started to fall. Arms now outstretched to try and grab a branch to save myself. My giggles turned to screams and I awoke as I crashed to the floor beside my bed.

After a while I sadly got back into bed and pulled the covers back over my head. Feeling a tickle on my nose I felt around, and looked in wonder at the small white feather I found on my pillow.

I ran downstairs quietly and let myself out of the door, closing it softly behind me.

Reaching the lawn and holding the feather before me, I stood on tippy toes and spread my wings.........