September 29th, 2018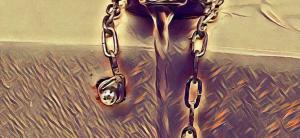 The finger wiped the top of the mirror and looking at the dust on that finger, the person it belonged to tutted under her breath. She washed her hand under the tap and screwed the water off again, looking in the mirror before leaving the bathroom. She swept a stray grey hair back behind her ear. Then throwing the paper towel she had dried her hands on into the bin, she walked out of the room, turning off the light as she went.

drip drip drip

--------------------------

follow the link for the rest ..........
August 22nd, 2018
Hearing a noise she froze, listening, alert. She must not be found here. The boy startled her anew as his nose pressed against the window suddenly, squeaking against the cold pane.
​
She needed him to open the window, to climb out over the ledge to her so she could play with him but he just sat on the end of his bed, nose pressed against the glass, squinting out into the night............................Click the link to read more
August 21st, 2018
From my book Into the Dark DIM THE LIGHTS ​"I am so tired. Tired of fighting people, governments, my own desires and needs that have no place in our world, or so I am told. ​Tired of explaining myself to you. Trying to make you see who I am, and.........
April 29th, 2018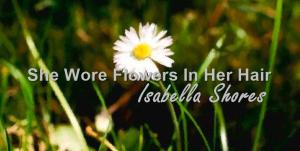 Tongue stuck out of one side of her mouth, she carefully slit a line in the daisy stem. Eyes scrunched in concentration she slipped one more daisy in through the slit and gently patted it to the end, careful not to mush the petals.

She remembered how Grandma had taught her, on a spring day just ..............
April 28th, 2018
I'm not sure I'll get away with this I thought to myself as I went to get the knife. I had been planning this for weeks.

I knew that, if I could just get the parts through customs without any suspicion, then I could get away with it. I knew they didn't check all baggage.
April 28th, 2018
All the little kiddies were playing around the brook. Lovely day for it with the weather hot and calm after colder days. It would storm soon thought the old timer as he looked up at the grey skies a few miles off. He watched the kids splishing and a splashing from his vantage point on a seat shaped rock in the shade. Seat shaped after years of him sitting here watching, every year….waiting. Another year, another anniversary.
April 9th, 2018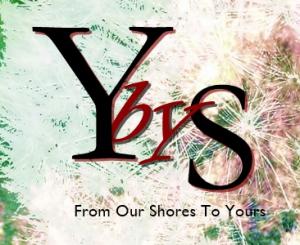 I am going to start this post with a huge sigh. For the first time it will not be shared to FB unless someone else does it for me. I cannot do it as my account was closed a whole day ago. I hasten to say that I did not delete it due to the security and privacy fiasco. I do not think I was too surprised when all that came out into the open. No, I have removed myself from temptation (as the saying goes). I mean, I was addicted (am addicted). Yes, my name is Isabella and I am an addict.

CLICK WEBLINK TO READ MORE