April 16th, 2021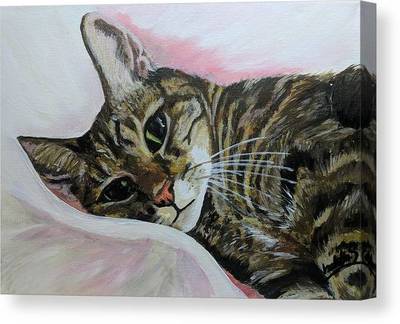 I adore painting animals and I especially love seeing peoples reactions when they see their new painting arrive at their house.

Not only do I paint household pets, but I often paint farm animals, show animals or normal everyday cattle, sheep or horses etc.

HOW DOES IT WORK

I will often go out to the house (or farm) and take photos of the animal in question from different angles.  Or many times people send me a favourite photograph, especially if the beloved pet has passed on.

I will then create the painting and either deliver personally (my personal preference) or ship out to the new owner.

HOW LONG DOES IT TAKE

I cannot really promise a set time per painting as there are many aspects like, size of the work, clarity of the photograph I am working from, (it may need some editing to bring out the best details), details wanted, ie no background is far faster to accommodate etc

WHAT IS THE PAINTING DONE IN

All my paintings are done in acrylics, or oils, on canvas.

WHAT WILL IT COST ME

Check the form below for prices without shipping.

All work is agreed upon before I start work.  A 30% non-refundable deposit is expected before the work starts.  Before you pay, see my paintings and be sure you like my style.  I do not change style for commissions and you are paying for the kind of work you see on my pages, so be sure it is what you want.


PRICES

Up to 10" no background detail
£150
DEPOSIT £45

11" to 20" no background detail
£250
DEPOSIT £75

21" to 30" no background detail
£350
DEPOSIT £105

31" to 50" no background detail
£550
DEPOSIT £165

--------

Up to 10" with background detail
£200
DEPOSIT £60

11" to 20" with background detail
£300
DEPOSIT £90

21" to 30" with background detail
£400
DEPOSIT £120

31" to 50" with background detail
£600
DEPOSIT £180

ALL WORK IS ON BOXED CANVAS READY TO HANG

--------

FRAMES

If you require a frame please contact me.  Plain frames are obviously cheaper than fancy ones.  Let me know what kind of frame you are interested in and I will get prices.  I do not normally frame canvas work but am happy to.
August 28th, 2020
In my quest for chocolate, I stumbled across a small lane, hidden away between buildings so tall I couldn't see their roofs. I stumbled into it, having been lost among a sea of similar shop signs claiming sales, and discounted goods.

I'd already gone in about 30 stores hunting for a normal, everyday, bar of milk chocolate goodness, to no avail. Oh I'd found chocolate don't get me wrong, but triangle things with nutty shards, or covering strawberry's that were better off in cream.

All I'd set out to get that morning was a simple bar of milky, melt in the mouth, tastiness.

Peering down the dark lane, I made out one shop sign poking out from above a hidden door, like a beckoning finger....... Read more



April 25th, 2020
Click on More information below
April 24th, 2020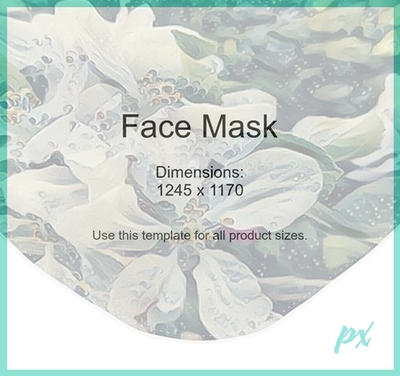 Although Pixels do a template, it is hard to get the mask area to fit properly.

So I spent today creating a template that should allow your image to be shown off properly

Please click on the link included on this blog at the bottom, Click for more information button

Right click and Save that template and open in your editor. It is the right pixel size for the masks

Now Add your image to the template in a new layer and lower the opacity to 50%

fit to lay over mine (called Apple Blossoms which is on a mask for sale here on Pixels also)

Heighten the opacity to 100%

Hide my layer so all you can see is your image layer

Merge as visible

Export as a png or save as a flattened jpg

Go to your image page on https://Pixels.com

edit

scroll down to your masks area

add the image

Position properly

Save the page





January 18th, 2020
1099's are sent out to people receiving over $600 in the tax year

They are sent via email from Track1099.com If expecting one please make sure that site is whitelisted in your emails settings

They are normally sent out before the end of January

You can complete your tax returns without having received it. They are accepted. Just put your earnings in Other Earnings

Do check that Paypal are not also sending in a 1099 direct to the taxman


January 5th, 2019
That is just an anomaly on the site that is only showing on your activity.

There is nothing wrong with your account, it is just showing a strange comment section on the top of your own activity and only you see it at that time.

We know about this (it is just a glitch) and everyone sees it at some point but we have no idea why so it is taking quite a while to fix.
January 5th, 2019
The $1 is a refunded verification charge.

It may take a couple of working days to show back although it was not actually taken. It is to prove your card is valid
September 29th, 2018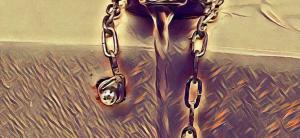 The finger wiped the top of the mirror and looking at the dust on that finger, the person it belonged to tutted under her breath. She washed her hand under the tap and screwed the water off again, looking in the mirror before leaving the bathroom. She swept a stray grey hair back behind her ear. Then throwing the paper towel she had dried her hands on into the bin, she walked out of the room, turning off the light as she went.

drip drip drip

--------------------------

follow the link for the rest ..........
August 22nd, 2018
Hearing a noise she froze, listening, alert. She must not be found here. The boy startled her anew as his nose pressed against the window suddenly, squeaking against the cold pane.
​
She needed him to open the window, to climb out over the ledge to her so she could play with him but he just sat on the end of his bed, nose pressed against the glass, squinting out into the night............................Click the link to read more