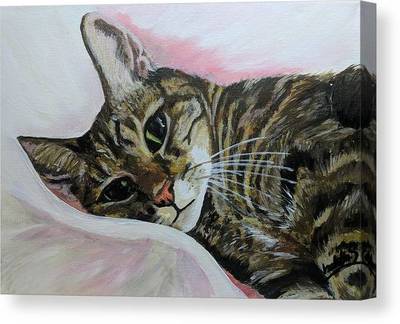 I adore painting animals and I especially love seeing peoples reactions when they see their new painting arrive at their house.

Not only do I paint household pets, but I often paint farm animals, show animals or normal everyday cattle, sheep or horses etc.

HOW DOES IT WORK

I will often go out to the house (or farm) and take photos of the animal in question from different angles.  Or many times people send me a favourite photograph, especially if the beloved pet has passed on.

I will then create the painting and either deliver personally (my personal preference) or ship out to the new owner.

HOW LONG DOES IT TAKE

I cannot really promise a set time per painting as there are many aspects like, size of the work, clarity of the photograph I am working from, (it may need some editing to bring out the best details), details wanted, ie no background is far faster to accommodate etc

WHAT IS THE PAINTING DONE IN

All my paintings are done in acrylics, or oils, on canvas.

WHAT WILL IT COST ME

Check the form below for prices

All work is agreed upon before I start work.  A 30% non-refundable deposit is expected before the work starts.  Before you pay, see my paintings and be sure you like my style.  I do not change style for commissions and you are paying for the kind of work you see on my pages, so be sure it is what you want.

PRICES
Up to 10" no background detail
£150
DEPOSIT £45
11" to 20" no background detail
£250
DEPOSIT £75
21" to 30" no background detail
£350
DEPOSIT £105
31" to 50" no background detail
£550
DEPOSIT £165
--------
Up to 10" with background detail
£200
DEPOSIT £60
11" to 20" with background detail
£300
DEPOSIT £90
21" to 30" with background detail
£400
DEPOSIT £120
31" to 50" with background detail
£600
DEPOSIT £180
ALL WORK IS ON BOXED CANVAS READY TO HANG
--------
FRAMES
If you require a frame please contact me.  Plain frames are obviously cheaper than fancy ones.  Let me know what kind of frame you are interested in and I will get prices.  I do not normally frame canvas work but am happy to.